Without our sponsors there would be no RaceDeck Racing Team. We have chosen the best in the industry to help us reach our goals and we thank them for all of their help.





Hinckley Dodge - Jim Hinckley jumped on board very early on, even before we ever proved ourselves! Jim a long time Salt Fan, pretty much gave the team everything we needed to build the car, including his top 2 performance mechanics for as long as we needed them. On top of that he painted the Roadster & trailer, and provided numerous parts. There commitment has made this the RaceDeck/Hinckley Racing Team.





RaceDeck - The industry leader in modular race, shop and garage flooring. Proudly made in USA.





Mopar - Fuel Your Passion! Mopar Parts - Original equipment parts and accessories





Stasburg Racing - An integral part of our racing engine development.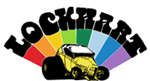 Lochart Enterprises - Custom chassis and roll cage fabricator. Owner Jerry Lockhart and his two son fabricated the entire SRT-4 chassis and all of the custom aluminum work on both cars. Lockhart is also known as one of the top street rod builders in the country.





Precision Turbo - Manufacturer of all our turbo and intercoolers….





Turbo Tune - Marc Riley (owner) was a tremendous help in the initial setup with the engine management and turbo system on the dyno





High Performance Coatings HPC - The best engine coatings in the business





Deist - Safety equipment.





Dr. Gas - provided all custom turbo and exhaust plumbing for both cars. Gave us unlimited use of their new mobile dyno...a very trick set-up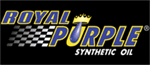 Royal Purple - Premium synthetic oils- we use it in everything!





Chapman Racing - porting, custom fabrication of engine components.





NGK Iridium Spark Plugs - The only plugs that can handle the HP!





ClutchMasters - High performance clutches



Crane Cams -



JE Pistons - Supplier of all our pistons -



Munsigner - The ultimate torque converter builders





Quick-Wedge - There's no better way to get hold of a screw and keep hold of it than with a Quick-Wedge® screw-holding screwdriver.





SnapSports™ - The SnapSports™ game court was engineered for serious sport and a life time of family fun. We have set the new industry standard with the most advanced and safe playing surface. Our premier outdoor game courts provide options for over 16 sports activities.



And a special thanks to each individual who helped us along the way: Dave Harris, Phil Hurst, Jeff Nish, Jim Hinckley, Larry Volk, Jeff Holm, Adam Drost, Kerry Moller, Jerry Lochart, Brian Schaffer, Terry Nish, Mark Riley, Anthony Berge, Harry ?, Paulina Moller, Nick Drost, Seaira Moller